I cannot even believe that we are nearing the end of the first half of 2017. I am kind of on track with my goal of reading 12 books for the 12 months of 2017. Today is a top ten post listing all the books that have remarkable significance ion 2017. Contemporary stories, breaking the glass ceiling and growing stronger are themes that are ruling the roast. Some I've read and some have been recommended to me. Obviously they are thoroughly checked for through reviews and ratings. Read on and leave comments if you've read any.
Marlena by Julie Buntin
Upon moving to a small town in Michigan, Cat, the 15-year-old narrator of Buntin's mesmerizing debut becomes quickly, inextricably entangled in the recklessly alluring world of her neighbor, a promiscuous and rule-breaking teenager a few years her senior. As Cat looks back on the year-long interval from the perspective of her present adulthood, Buntin weaves an intricate portrait of friendship, the power of influence and the kind of regret that can last a lifetime.
Marlena by Julie Buntin $16, amazon.com on April 4.
2. 'Somebody with a Little Hammer: Essays' by Mary Gaitskill
The celebrated short story writer and novelist offers 20 years of her nonfiction musings in this chronological record of her singular cultural voice. The topics of her essays run the gamut from the politics and personal stakes of the 1990s date rape debates and her assessments of the artistic outputs of Updike, Dickens and Bjork to witnessing Sarah Palin's speech while covering the 2008 Republican National Convention. Regardless of subject, Gaitskill maintains the same incisive, addictive prose that makes each topic as compelling and compulsively readable as the last.
Somebody with a Little Hammer: Essays by Mary Gaitskill, $17, amazon.com on April 4.
3. What it Means When a Man Falls From The Sky: Stories by Lesley Nneka Arimah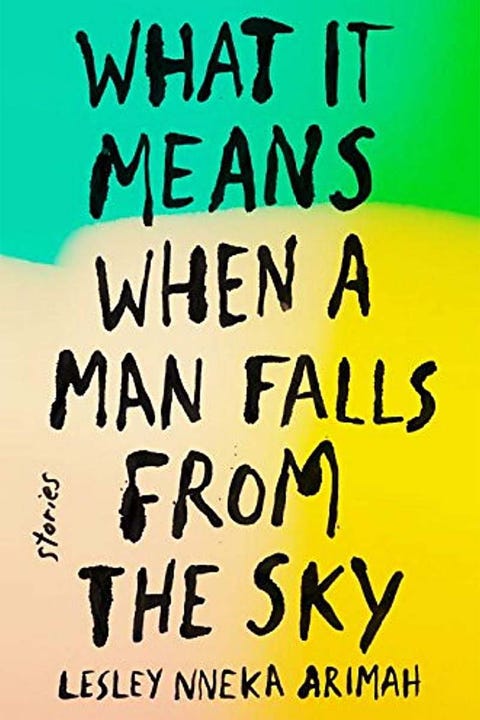 In this debut story collection, the Nigerian-born author, who herself immigrated to the American South as a teenager, weaves indelible stories of geographical displacement, cultural diversity and conflict. Altogether the collection teems with both dry humor and profound melancholy, each narrative is just as consuming as the last.
What it Means When a Man Falls From The Sky: Stories by Lesley Nneka Arimah, $14, amazon.com on April 4.
4. 'The Hello Girls: America's First Women Soldiers' by Elizabeth Cobbs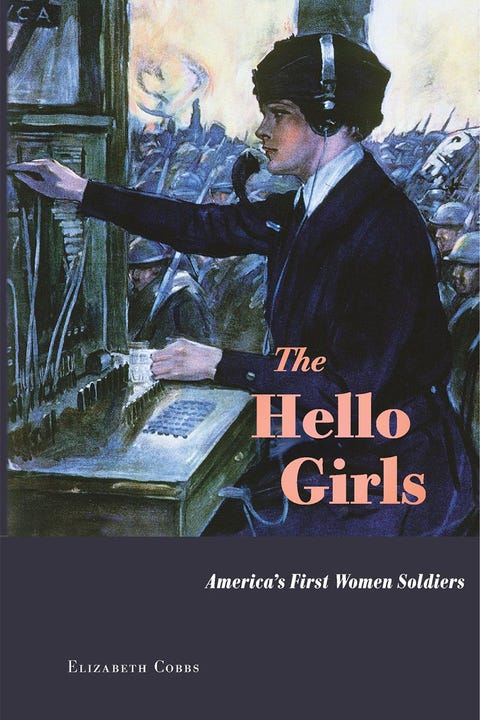 Cobbs relates the inspiring, two-steps-forward-one-step-back history of our nation's first official female soldiers: the 223 women sent to France in 1918 to oversee the new technology of the telephone switchboard. At the same time back home, suffragettes were picketing the Wilson White House for the vote. The book follows one of the most pivotal moments in the centuries-old women's rights movement, not only providing an authoritative and compelling narrative of its foundations, but also laying the groundwork for a greater understanding of these trailblazing heroines' legacies, which are still ushering the cause forward today.
The Hello Girls: America's First Women Soldiers by Elizabeth Cobbs, $29, amazon.com on April 6.
5. 'Music of the Ghosts' by Vaddey Ratner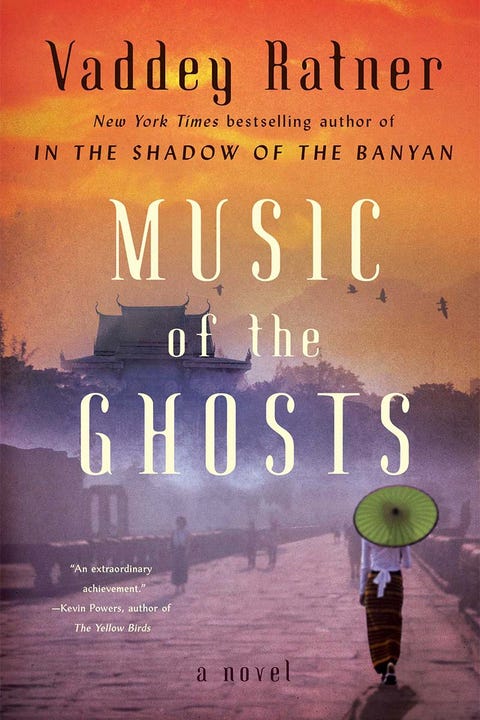 The author of In the Shadow of the Banyan, herself a survivor of the Cambodian genocide at the hands of the merciless Khmer Rouge regime in the 1970s, writes a poignant new novel focusing not on the horrors themselves (as was the focus of her fictional debut), but of the implications and stakes for survivors. An adult American woman returns to Cambodia for the first time since escaping as a refugee a quarter-century earlier and faces a haunting nostalgia for the country that was once her home, as well as the evidence of unthinkable violence and inhumanity that left its mark on the land.
Music of the Ghosts by Vaddey Ratner, $18, amazon.com on April 11.
6. 'Beyond the Label: Women, Leadership, and Success on Our Own Terms' by Maureen Chiquet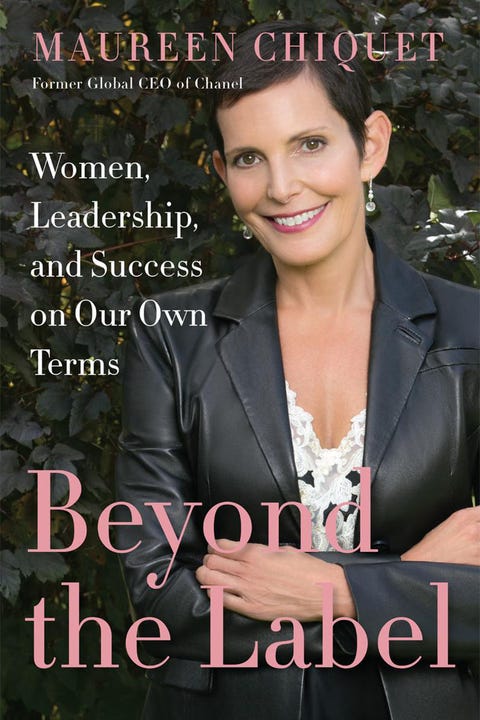 The former CEO of Chanel outlines her inspiring path to success, from literature major to global fashion executive, filled with vivid anecdotes and memorable tidbits of advice along the way. The result is a passionate treatise on determination and life balance that applies to aspiring professionals in any field.
Beyond the Label: Women, Leadership, and Success on Our Own Terms by Maureen Chiquet, $19, amazon.com on April 18.
7. Bear Town by Fredrik Backman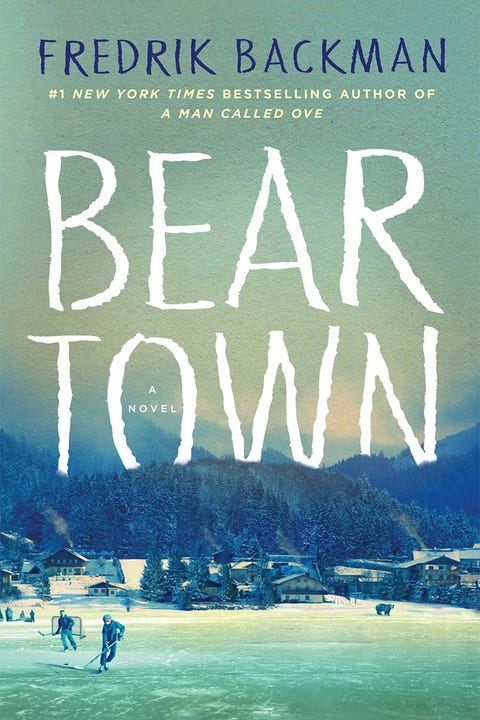 The Swedish author of the acclaimed novel A Man Called Ove is back with a tale of a small secluded town that places its fate—and the hopes for future greatness of all its residents—in the hands of its junior ice hockey team, poised to represent Beartown in the national championship semi-finals. A hideous attack following the match sends shock waves of distrust and contempt throughout the town, rendering a searing portrayal of community, ambition and the suspicions that can topple it all.
Bear Town by Fredrik Backman, $19, amazon.com on April 25.
8. 'Anything is Possible' by Elizabeth Strout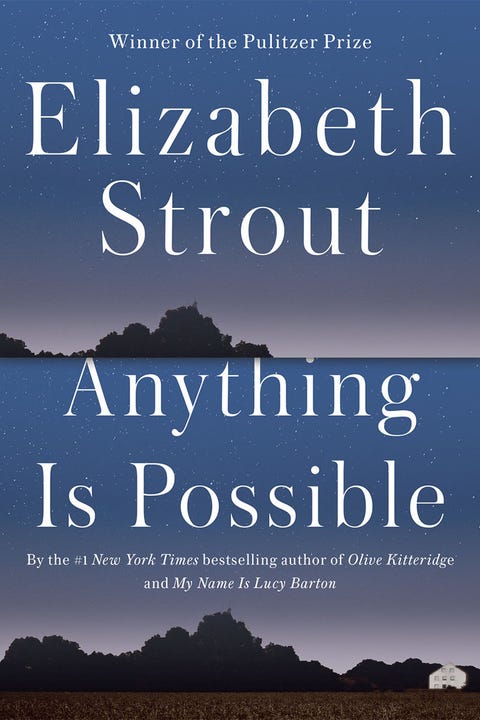 The Pulitzer Prize-winning author of Olive Kitteridge returns with a new novel about a small town in Illinois and its outwardly "normal" inhabitants, who turn out to live subtly complex and transfixing inner lives. From two sisters who experience drastically different romances and a janitor whose religious faith comes into question when faced with the opportunity to help another person, to an adult daughter longing for her faraway mother's embrace and an adult Lucy Barton (a character revived from Strout's previous novel My Name is Lucy Barton) revisiting her siblings after an absence of nearly two decades, the novel's cast of characters will draw you into a town that teems with evidence of the humanity within.
Anything is Possible by Elizabeth Strout, $20, amazon.com on April 25.
9.

Oola

by Brittany Newell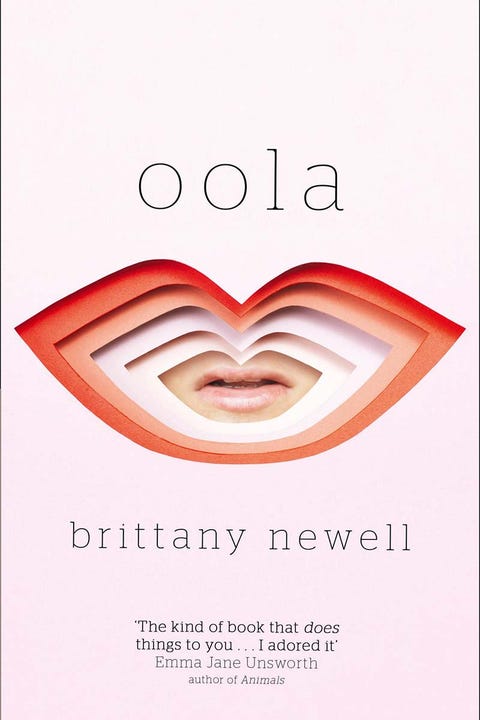 In this electrifying debut by a 21-year-old Stanford senior, privileged twenty-something narrator Leif becomes infatuated with the titular character upon meeting her outside a London party. As their ensuing, insatiable romance leads them to an extended housesitting job in California, he embarks on a project to create a painstakingly exhaustive map of Oola's body and mind. The undertaking gradually brings about unwanted and mystifying consequences, with Newell's narrative revealing the temptations, limitations and dangers of young love.
Oola by Brittany Newell, $11, amazon.com on April 25.
10. The Rules Do Not Apply by Ariel Levy
A self-described professional explorer, Levy likens the exhilaration of orienting herself amongst new people and new surroundings to the euphoric early weeks with a new lover—think heightened senses and heady in-the-moment intensity. She's crisscrossed the globe in search of these unique experiences as a staff writer for The New Yorker since 2008, and now turns her interrogative eye on herself. What results is profound, and lasting. Growing out of an essay called "Thanksgiving in Mongolia," Rules Do Not Apply reveals what happens when nature decides to smash the plans you've made, and derail what you thought was your life.
Tell me if you have read a book that was phenomenal and I will read it. I will also soon be posting reviews of the books I've read, so my shelf can definitely do with some more books.